HAROLD
The Harold cabinet is an dynamic design made oud of expanded metal. The metal grids and clean outline of the total product certainly distinguishes the Harold from other cabinets. While walking around the Harold you will notice it's the moiré pattern, created by these grids, that makes the Harold intriguing to observe. Harold can be used as a wardrobe for the hotel and fashion industry or with multiple shelves it is suitable for the office industry.
The Harold is available in a new galvanized gold which gives the cabinet an iridescent look. It can also be delivered in a black or white powder coating.
The cabinet comes with a single rod and a single shelf and is available in two sizes (128 x 50 x 190 cm) and (93 x 50 x 190 cm).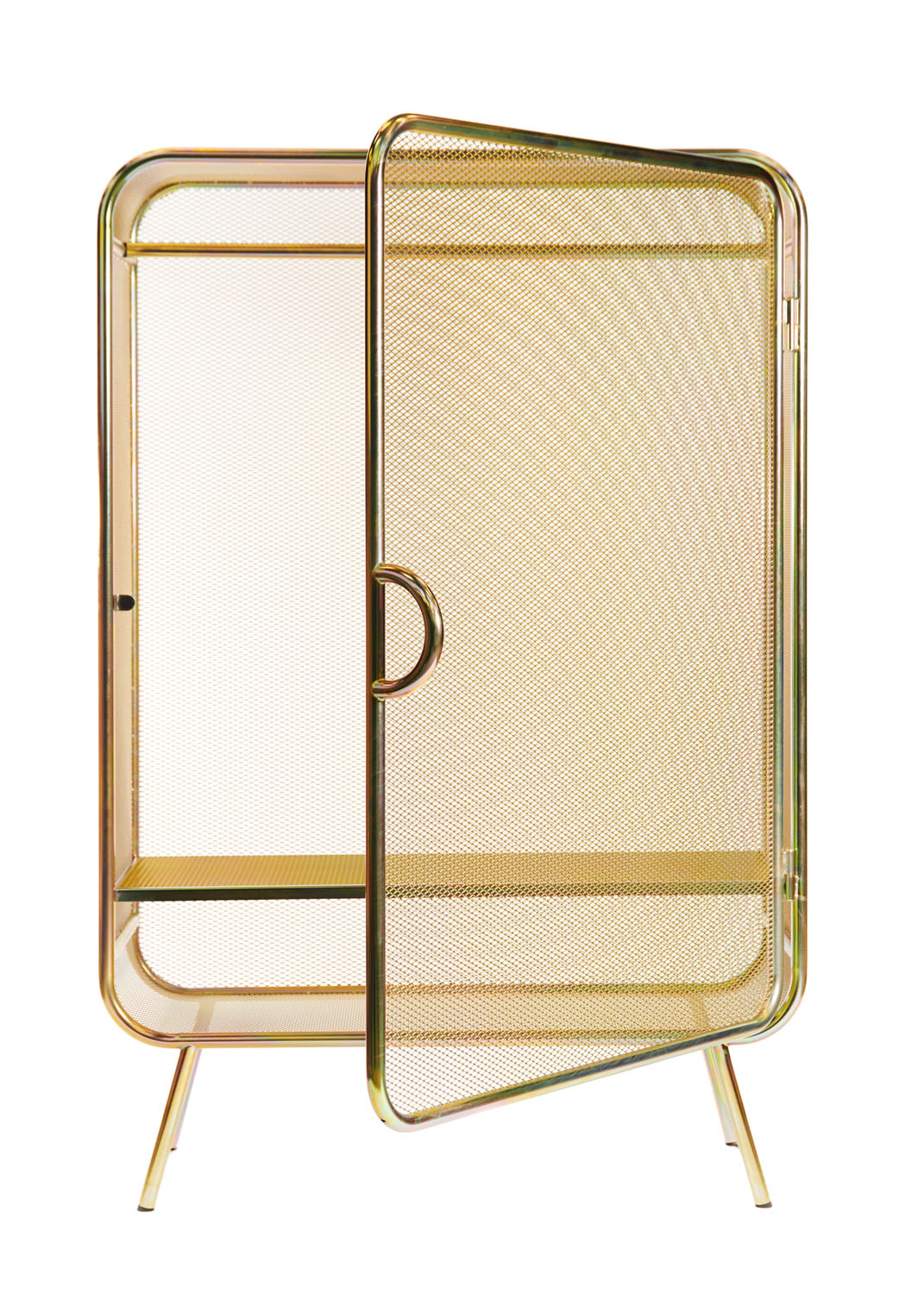 HAROLD CABINET GOLD LARGE
designed by Jesse Visser | material steel | dimension 128x50x190 lxdxh
HAROLD CABINET BLACK LARGE
designed by Jesse Visser | material steel | dimension 128x50x190 lxdxh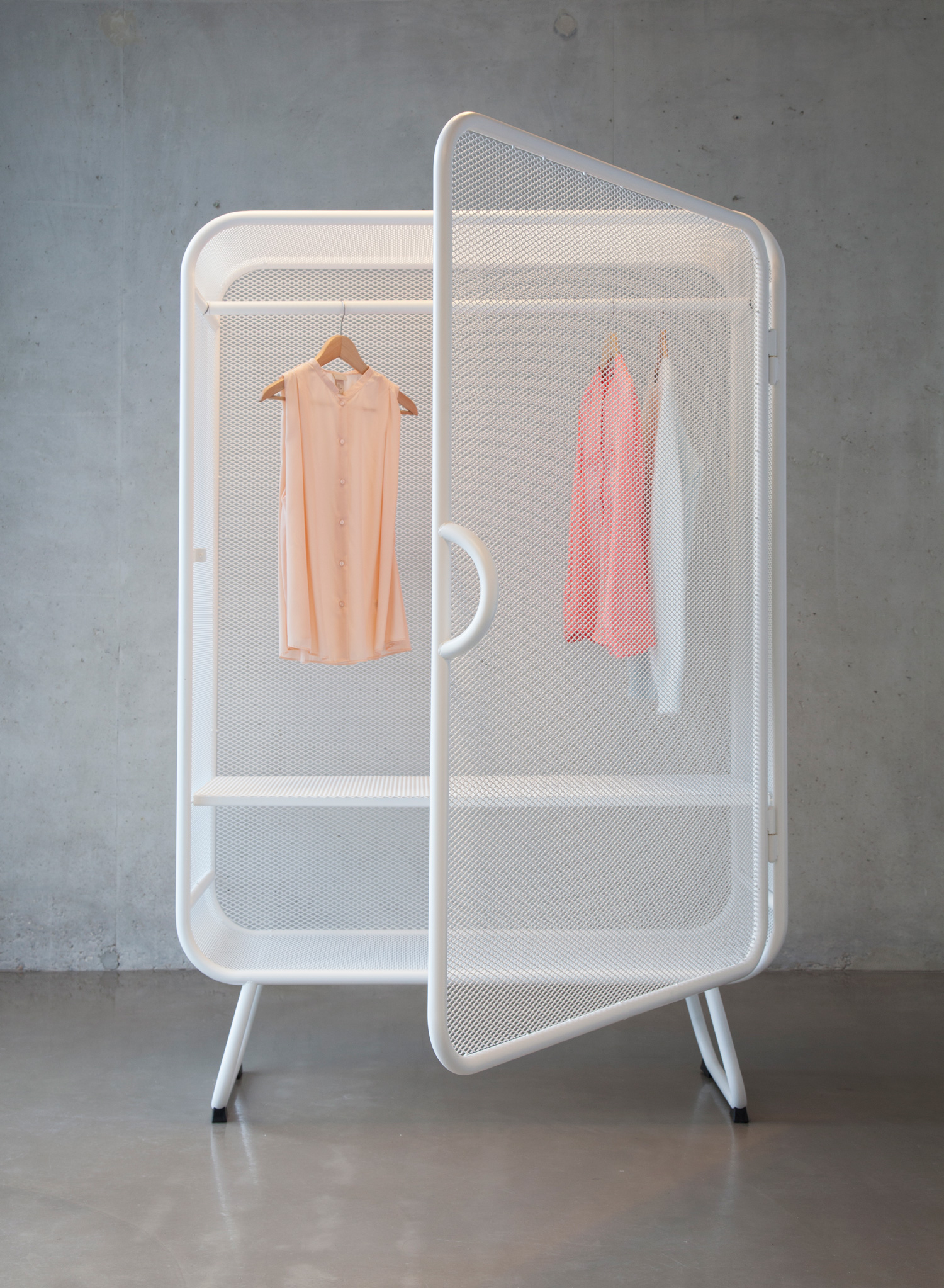 HAROLD CABINET GOLD LARGE
designed by Jesse Visser | material steel | dimension 128x50x190 lxdxh
HAROLD CABINET GOLD SMALL
designed by Jesse Visser | material steel | dimension 93x50x190 lxdxh
HAROLD CABINET WHITE SMALL
designed by Jesse Visser | material steel | dimension 93x50x190 lxdxh
HAROLD CABINET BLACK SMALL
designed by Jesse Visser | material steel | dimension 93x50x190 lxdxh